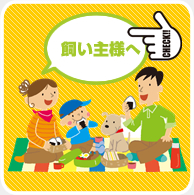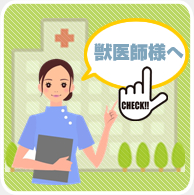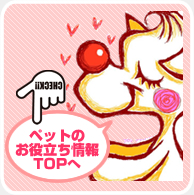 ---
赤色
の部分がメール返信お休みの日です。ご注文は 24時間365日いつでも承っております。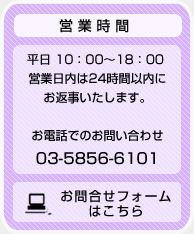 This Pege is Under Construction




Pet circumstances in Japan have changed dramatically
over the last ten years.

In Japan, where approximately one third of the
population lives with pets, the role of pets is now
completely different than it was in the Showa period,
when they were usually thought of as nothing more
than guard dogs.

Now, they are predominantly considered full-blown
members of the family, and sometimes even more.

Despite this, in recent years, the practices of Japan's uniquely twisted
pet industry has begun to be covered by the Japanese mass media.
One such practice is mobile selling system which places an inordinate
amount of stress on the living body. In addition, with the rise of social
media, this information has led many people, regardless of whether they themselves are pet owners, to change their stance towards animal
protection efforts.

But even though attitudes are changing, the most common method of pet acquisition remains purchasing them from pet shops. As things stand now,
the number of people who choose to take in protected dogs or cats from
protection centers and protection groups has not increased by any
significant margin.

From a legislative perspective, regulations on businesses that deal with
animals were strengthened in the Animal Welfare and Management Law Act,
which was revised in 2012, but the current situation is still in a state
where legislation and enforcement are not in step with each other.

Given all this, in order for the Japanese pet industry to abandon their
bad practices and achieve healthier management, and for the government
to stop looking at shelters as places where animals go to die and start
looking at them as places where they are protected, the people of Japan
will need greater understanding.

At Animal Heart STATION(AHS), we hope to bring everyone together and
think about how we should co-exist with our pets by sending out meaningful information aimed at changing awareness.

However, animal protection is not the only problem facing pets in Japan.
Pet loss and pet-related nursing care are merely two more examples of other serious social problems.

In Japan, with the lack of societal unity caused by the transition to nuclear
families and a shrinking, aging population, people's mental relationships
with their pets are becoming stronger than ever.

Unfortunately, this also has the effect of making parting with a pet
a severely traumatic experience for such devoted pet owners, and there
have been an increasing number of cases where this trauma has led to
a collapse in the owner's physical health.

Furthermore, we cannot overlook the fact that there are an increasing


number of pet owners who are worried
about taking care of their aging pets.

At AHS, we are not only focused on
improving the state of animal protection
and pet owner morals.
We also aim to provide a system that will
offer care and support for such people
while enabling an exchange of columns with
the ultimate goal of bringing about a society
where pets and people can live together in
greater harmony.

1. For Veterinarians:

We introduce overseas pharmaceuticals and medical equipment to Japanese veterinarians.





2. For Pet Owners:

We sell high-quality pet products and supplements from both Japan and overseas to pet owners.





3. Overseas Exports:

We sell high-quality Japanese products overseas.
"JPB Placenta EQ Powder" is a horse-derived placenta supplement made
just for dogs and cats. EQ powder is a trustworthy product that is
manufactured by JBP, a pharmaceutical company that also makes Laennec
medical placenta, which is approved by the Japanese Ministry of Health,
Labor and Welfare.

In addition, EQ powder is the same ingredient used in "EQ Capsules,"
a placenta supplement made for people by applying the same manufacturing
technology used for Laennec, which also makes it the
highest quality supplement product aimed at dogs and
cats.

EQ Powder is also sold in animal hospitals in Japan and
is used for numerous purposes, such as supporting liver
functions, improving pet fur, treating skin diseases,
and more.

Furthermore, thanks to placenta's abundant nutrients, it is also used
to improve appetite in older dogs and cats.
(EQpowder is easily mixed in with pet food, making it simple to administer)




 ※If you are from a company that is considering selling
   EQPowder overseas,please contact us
   using our inquiry form.





4. Disseminating Information Concerning Animal Protection
  and Awareness Spreading:

We disseminate information aimed at Japanese pet owners regarding
best practices for co-existing with pets and proper animal protection.
 ※If you are an overseas organization who possesses information
  pertaining to animal protection and shelter management, ideas for
  how to best promote animal welfare, or expertise on raising
  awareness in regards to animals in general, please contact us using
  our inquiry form if you would like to exchange information or work
  together. (However, we refuse requests
  for donations.)

As a company, we wish for further collaboration between both Japanese
and non-Japanese companies and organizations,
and we help bring about societal awareness
regarding how people and pets should best coexist
to improve our future, all while maintaining our
ethical stance.

Thank you, and we hope we will have your support.

アニマル・シェルターの
運営を応援しています